Please note: The store has recently moved to a new platform, all existing users will need to re-register their account before logging in.
Scheduled Maintenance
This JCB Shop is undergoing scheduled maintenance and will be back online on 00:59 CET 23rd January. Apologies for any inconvenience.
Don't miss out on offers and discount codes
Sign up for our newsletter
Overalls Operators Pack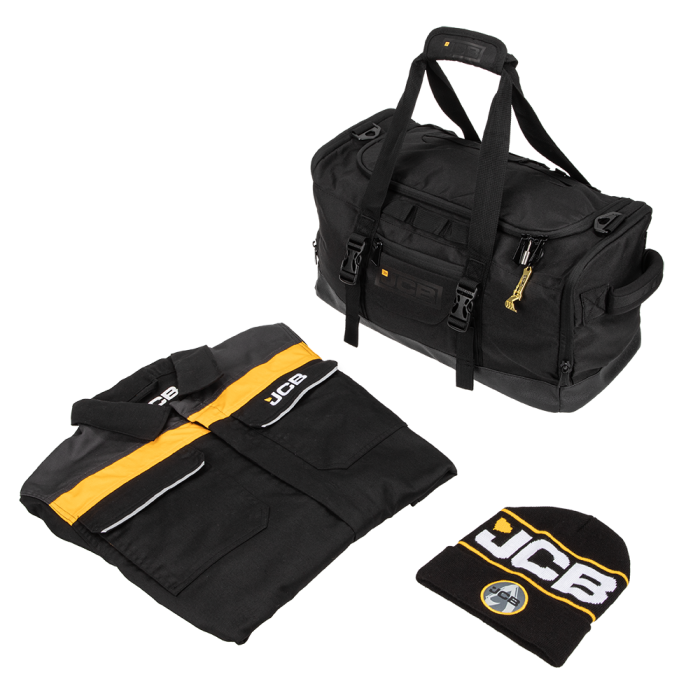 The Operator bundle pack provides great merchandise to keep any JCB lover warm and contains classic JCB items!
View Product
Light (200)
abcdefghijklmnopqrstuvwxyz
ABCDEFGHIJKLMNOPQRSTUVWXYZ
0123456789.:,;()*!?'@#<>$%&^+-=~
Light Italic (250)
abcdefghijklmnopqrstuvwxyz
ABCDEFGHIJKLMNOPQRSTUVWXYZ
0123456789.:,;()*!?'@#<>$%&^+-=~
Roman (300)
abcdefghijklmnopqrstuvwxyz
ABCDEFGHIJKLMNOPQRSTUVWXYZ
0123456789.:,;()*!?'@#<>$%&^+-=~
Roman Italic (350)
abcdefghijklmnopqrstuvwxyz
ABCDEFGHIJKLMNOPQRSTUVWXYZ
0123456789.:,;()*!?'@#<>$%&^+-=~
Bold (400)
abcdefghijklmnopqrstuvwxyz
ABCDEFGHIJKLMNOPQRSTUVWXYZ
0123456789.:,;()*!?'@#<>$%&^+-=~
Bold Italic (450)
abcdefghijklmnopqrstuvwxyz
ABCDEFGHIJKLMNOPQRSTUVWXYZ
0123456789.:,;()*!?'@#<>$%&^+-=~
Extra Bold (500)
abcdefghijklmnopqrstuvwxyz
ABCDEFGHIJKLMNOPQRSTUVWXYZ
0123456789.:,;()*!?'@#<>$%&^+-=~
Ultra Bold (600)
abcdefghijklmnopqrstuvwxyz
ABCDEFGHIJKLMNOPQRSTUVWXYZ
0123456789.:,;()*!?'@#<>$%&^+-=~
Roman Condensed (700)
abcdefghijklmnopqrstuvwxyz
ABCDEFGHIJKLMNOPQRSTUVWXYZ
0123456789.:,;()*!?'@#<>$%&^+-=~
Bold Condensed (800)
abcdefghijklmnopqrstuvwxyz
ABCDEFGHIJKLMNOPQRSTUVWXYZ
0123456789.:,;()*!?'@#<>$%&^+-=~
Extra Bold Condensed (900)
abcdefghijklmnopqrstuvwxyz
ABCDEFGHIJKLMNOPQRSTUVWXYZ
0123456789.:,;()*!?'@#<>$%&^+-=~